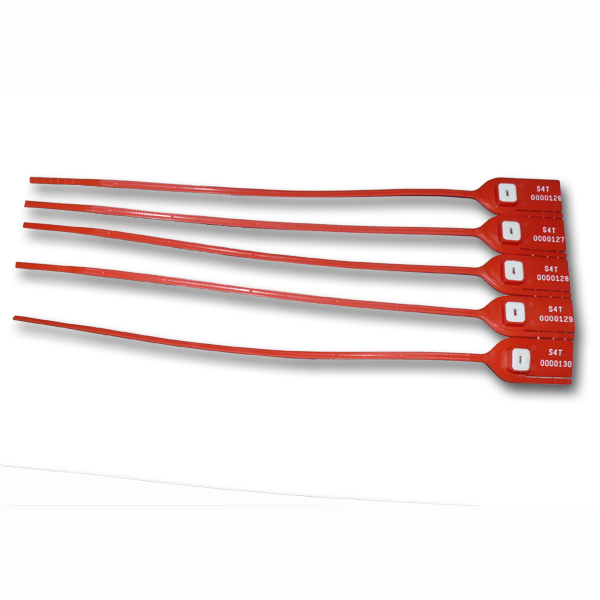 Transport Plastic Seal - 370mm (Pack of 100 seals)
Transport/storage seal with internal metal locking mechanism offering a high level of tamper evident security. Tear off strip allows convenient removal without the need for a tool. Tail is ribbed (both sides) to grip a closure application if required. Suitable for truck sidings, larger containers, mail bags, barrels, agricultural and industrial applications. 
Colours Available: Red, Yellow, Green, Black, White, Blue and Orange
370mm L x 5mm W
Material: polypropylene and metal clip
Strength Characteristics: average tensile strength is 30 kg
Sequential number: printing is either laser print or heat stamp
Standard Packaging: 100 seals/bundle  –  1000 seals/carton
Carton Dimensions: 570mm x 430mm x 360mm
Carton Weight: Gross: 13 kg   Net: 12 kg
Seals are grouped in mats of 5 units
This product can be custom made to your specific requirements. Customisation extends to:
Colours
Logo printing
Bar coding
For custom projects, the delivery time is between 6-12 weeks.
For more information on custom made seals, or to request a consultant or product sample, please contact customer service on 03 9564 3510 or info@security4transit.com.au