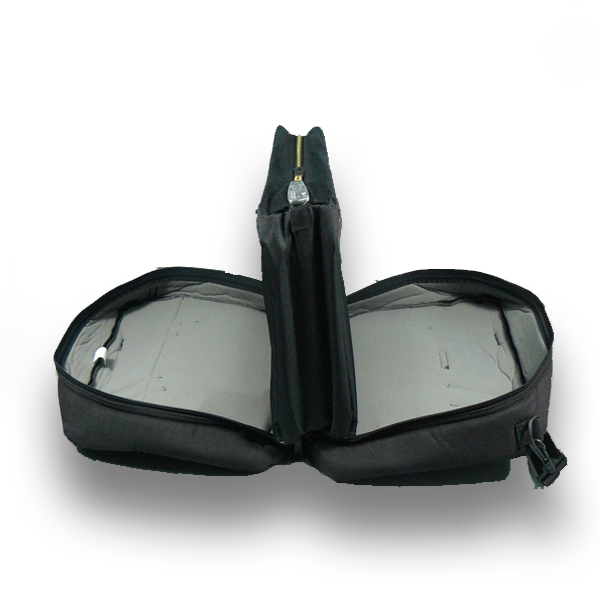 Discreet Security Bag
This premium quality attache style bag is in a clamshell design with an outer nylon zipper. It has webbing handles, an adjustable shoulder strap and is made from brush foam Cordura material that cushions the contents.
With:
Full length pockets on each side
Arcolock-7 security with 7 pin tumbler mechanism
10mm Tamper resistant, hard metal close tolerance brass zipper across the top
Durable Arco 600 material on the inside.
Side stiffeners keep bag upright and a bottom panel sewn into outer bag
Dimensions: 43cm wide x 30 cm high x 15 cm gusset
Please note: Each bag/satchel is supplied with 2 keys. Locked products will be supplied with a keyed different lock. If you wish to purchase keyed alike or master keyed bags, please specify this in your enquiry or order. Keyed alike or master keyed bags are custom made to order. Minimum order for master key or keyed alike locks is 10 units.
________________________________________________
This product can be custom made to your specific requirements. Customisation extends to:
Dimensions
Colours
Embroidery
Keyed alike system
Master keyed system
Minimum quantity: 10 units
For custom made projects, the delivery time is approximately 6 weeks.
For more information on custom made products , or to requested a quote or product sample, please call customer service on 03 9564 3510 or info@Security4transit.com.au