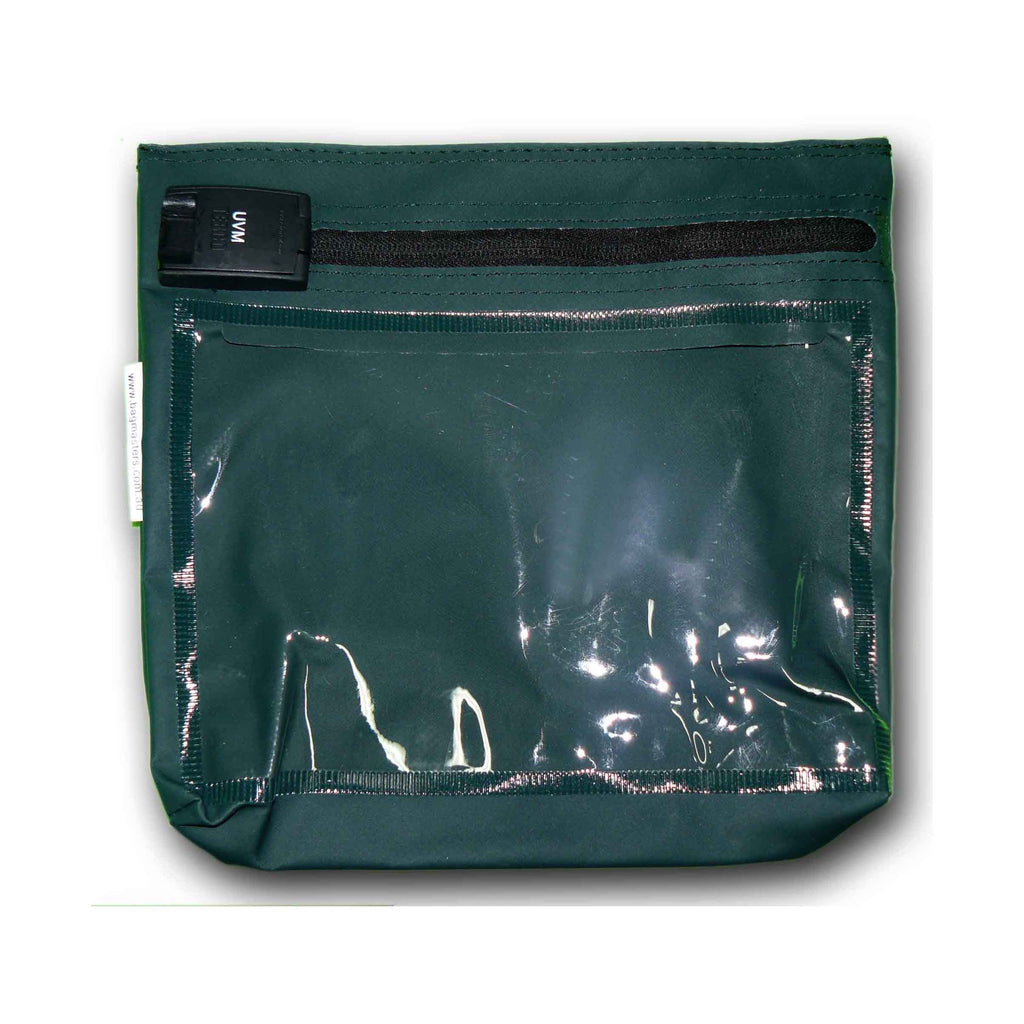 Large Window Cash Bag - with Tamper Evident lock
Manufactured from water resistant reinforced PVC, these cash bags are ideal for keeping your items safe and secure using the Tebco UVM security device.
Dimensions:
 27 cm wide x 24 cm high
Address window : 24 cm wide x 17 cm high
Seals are available here
These bags can be custom manufactured to meet your specific requirements. Customisation extends to:
Dimensions
Colours
Features (i.e. additional windows)
Fabrics
Screen printing
For custom manufactured projects, the Australian manufacture and delivery time is approximately 3-4 weeks, and for overseas manufacture 8-12 weeks.
For more information on custom manufactured products, or to request a quote or product sample, please call customer service on 03 9564 3500 or email info@security4transit.com.au