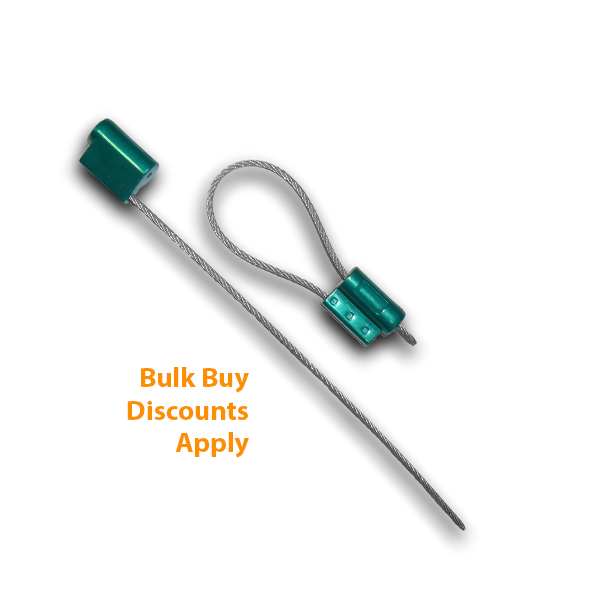 Cable Seal - 200mm x 2.5mm (Pack of 50 seals)
This barrier seal is easy to use and suitable for smaller applications such as drums, trailers, doors and gates, valves, air cargo trolleys. The single direction locking mechanism creates a secure seal. Cable strands unravel when cut which prevents resealing and therefore provides an excellent tamper evident indicator as well as barrier features. Sequentially numbered.
Material Body: zinc alloy
Dimensions: 200mm x 2.5mm
Cable: galvanized steel aircraft cable
Strength Characteristics: average tensile strength is 350 kg
Sequential numbers: laser print
Standard Packaging: 50 seals per bag - 500seals/carton
Carton Weight: Gross: 13.5 kg   Net: 13.0 kg
This product can be custom manufactured to your specific requirements.
Customisation extends to:
For custom manufacture projects, the delivery time is between 6-12 weeks.
For more information on custom manufactured seals, or to request a product sample, please contact customer service on 03 9564 3510 or